Gucci is clearly giving the experience of online shopping its much-deserved importance especially in these times when the potential buyer is clearly not comfortable in hitting the retail stores. They first launched Gucci Live that brought the personal experience of in-store shopping through a faux luxury store.They aren't stopping anytime soon and as a result, we have Gucci's ongoing partnership with Snap Inc. Gucci is raising the bar in the online shopping arena with a motley of new filters in partnership with Snapchat that enable users of the platform to virtually try on Gucci sneakers via the app.

They can also purchase them right away via a "shop now" button. Is there anything easier than this? Snapchat's AR technology allows users to explore how different models of the Gucci shoes will actually look on them when teamed with their chosen outfit. Snapchat lovers will get a selection of four pairs of sneakers (Gucci Ace, Gucci Rhyton, Gucci Tennis 1977 and Gucci Screener) with two different lenses or filters to have fun with and if things get serious and you really can't resist them, you shop directly with the "shop now" button.

Gucci couldn't have launched this feature at a better time; the world is relying on online shopping for their needs especially with fears of a second wave of the virus kicking in.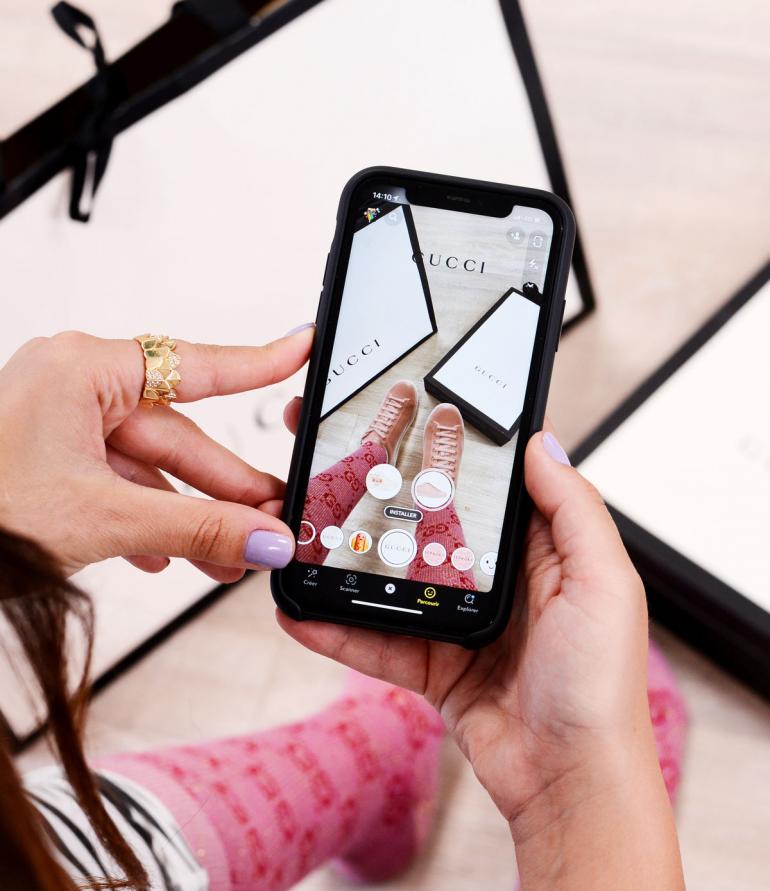 Snapchat's technology makes the process of shopping as real as it gets which only increases the chances of people purchasing the goods that look so good on them. Snapchat reaches at least 100 million people in the United States alone, including over 90% of 13-24-year-olds and over 75% of 13 34 year-olds. Gucci's got a crowd-puller in Snapchat but the option will be available to Snapchatters in the UK, US, France, Italy, UAE, Saudi Arabia, Australia, and Japan.
[Via: luxurylaunches.com]