Lamborghini Huracan EVO RWD SPYDER
Lamborghini reveals the new Huracán EVO Rear-Wheel Drive Spyder virtually, using for the first time Augmented Reality (AR) on its official website lamborghini.com.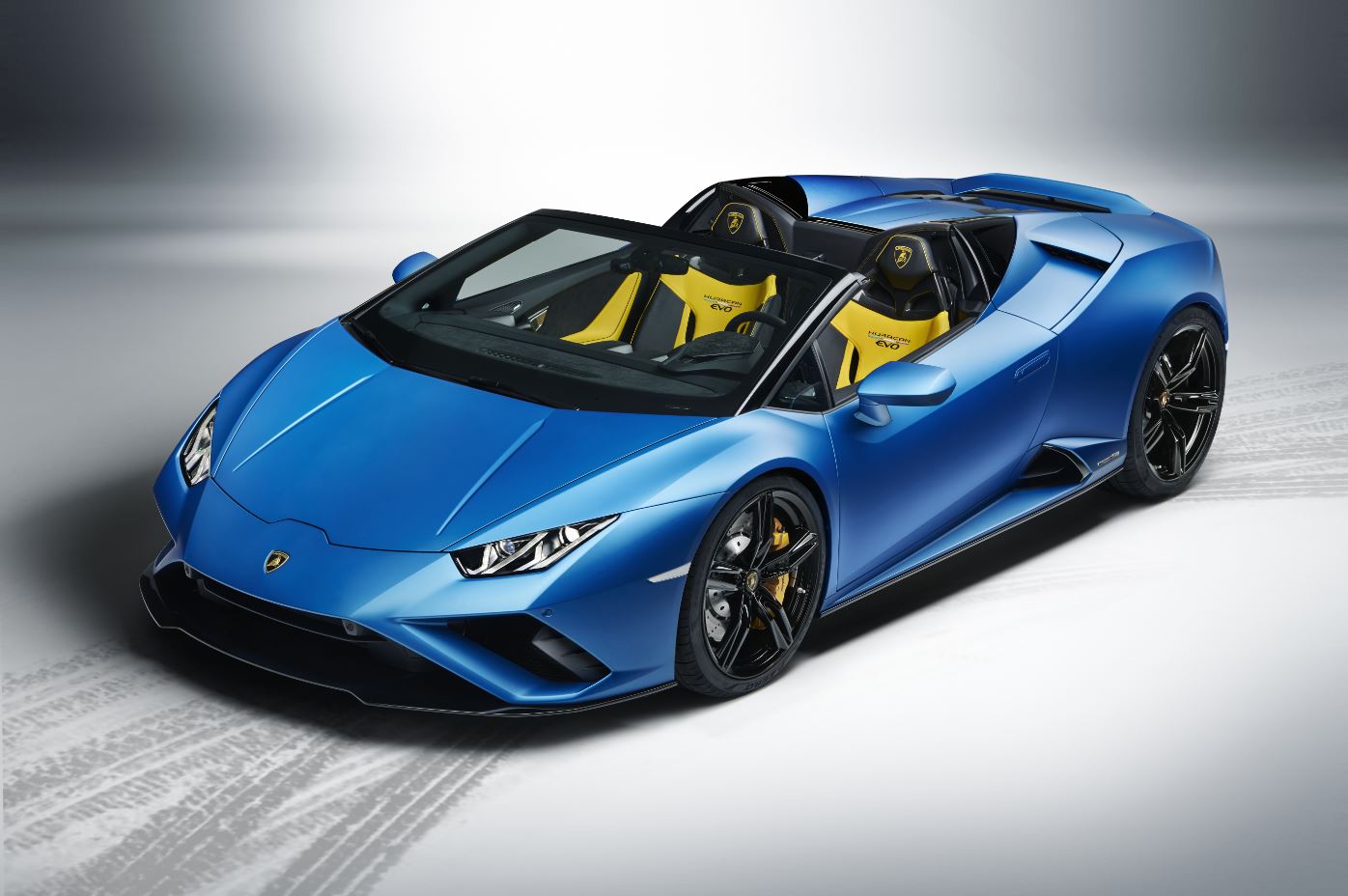 The new V10 model provides drivers with an open-air celebration of lightweight engineering, with rear-wheel drive and a specially tuned Performance Traction Control System.
Lamborghini..the inimitable sound of the V10
Roof up or down, daily driving and high-performance fun are accompanied by the inimitable sound of the V10 aspirated power plant, delivering the same 610 hp as the coupé version. Accelerate to 62 miles per hour in just 3,5 seconds and a top speed of 201 mpm.
The Huracán EVO RWD Spyder's design optimizes the integration and function of the extremely lightweight soft top. The Spyder's soft-top roof stows within 17 seconds under the rear hood, even while driving up to a speed of  31 mph.